By Thomas R. Dempsey, M.D. CCI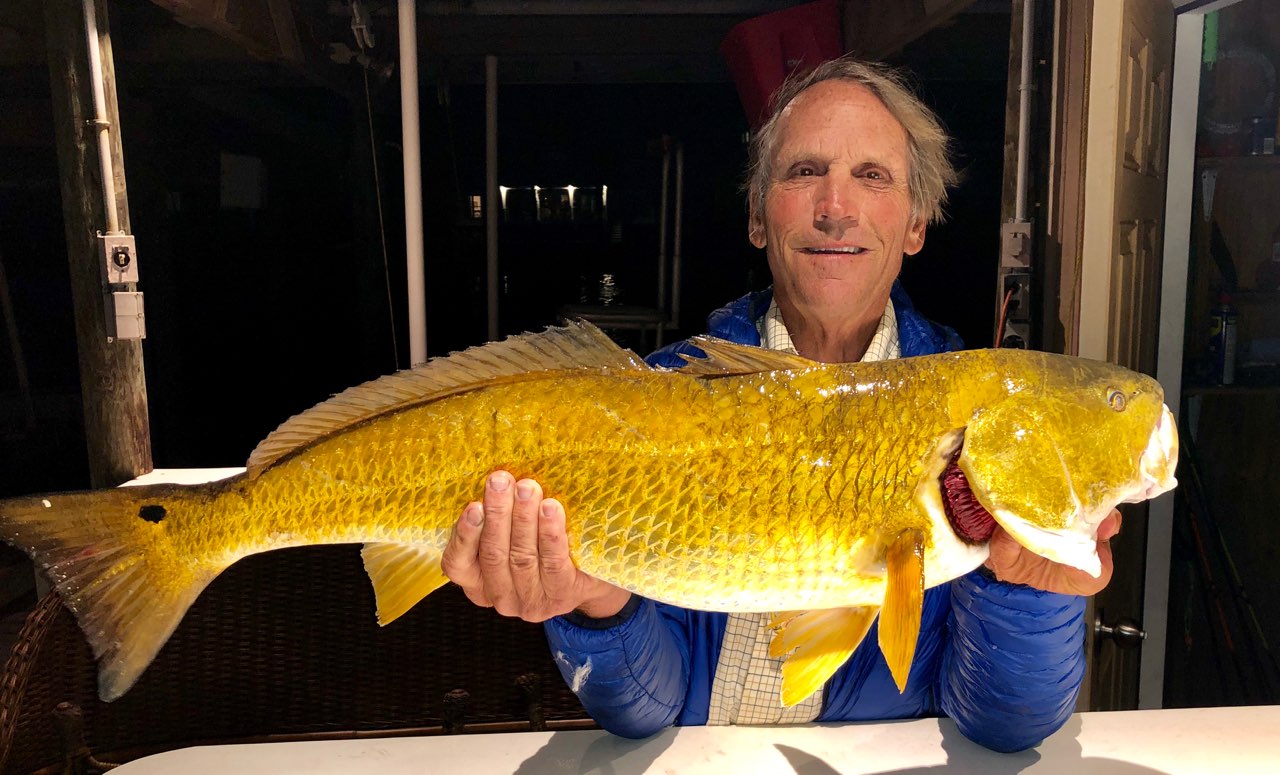 I believe all of us anglers will agree that this year so far has not been kind to the fishermen, especially the ones of us who like site casting from the deck of a flats boat. Too much wind, rain, fresh water and clouds. The good news, the fish are still there and you may get lucky and cash in on some big boys if you play it right. Right now 3-17-2019 there are some big redfish hanging out in the Gulf and inshore around the lights. Sneak out to the end of your pier about an hour after it gets dark and look out where the light fades into the dark for a slow moving light colored monster of a redfish. They tend to appear almost ghostly and then they are gone, moving gracefully up and down thru the water column. Now you have to be ready and quick for they only stay up a few seconds before they disappear. Don't get discouraged… they will come back. That's when you nail'um with well placed cast right on their nose. It seems they like the still water with little or no current. Don't worry if there's a neap tide, I've had some great fishing on a neap tide.
Thomas R. Dempsey, certified casting instructor Mobile, Alabama.