Tarpon & Trout Tune Up Time!
Maximize your Spring & Summer Trips!
Brush-up on Skills Sets, Get Pointers from Pros.
Call Today!
Agua Boa in Brazil
Shane with a 16 lb peacock bass on the Agua Boa in Brazil. Shane is a professional redfish fisherman who took up fly fishing at the Gulf Coast Fly Fishing School just for this experience. Congratulations!
GCFFS student Jeffrey Adams
… and legendary tarpon guide Steve Huff with a nice snook in Everglade City, Florida
Fly Fish the Gulf Coast
A few easy lessons can become a lifetime passion.
Enjoy Nature
Time to get unplugged
So many fish!
Seek new challenges
Traditions
Start creating your own!
Addicting!
But in a good way. Learn to Fly Fish!
2023 Triple Tail Tournament
The 2023 Triple Tail Tournament sponsored by the Eastern Shore Fly Fishing Club has come and gone.  This was the fourth year for the successful tournament that included some 34 boats and 90 anglers.  Read More Here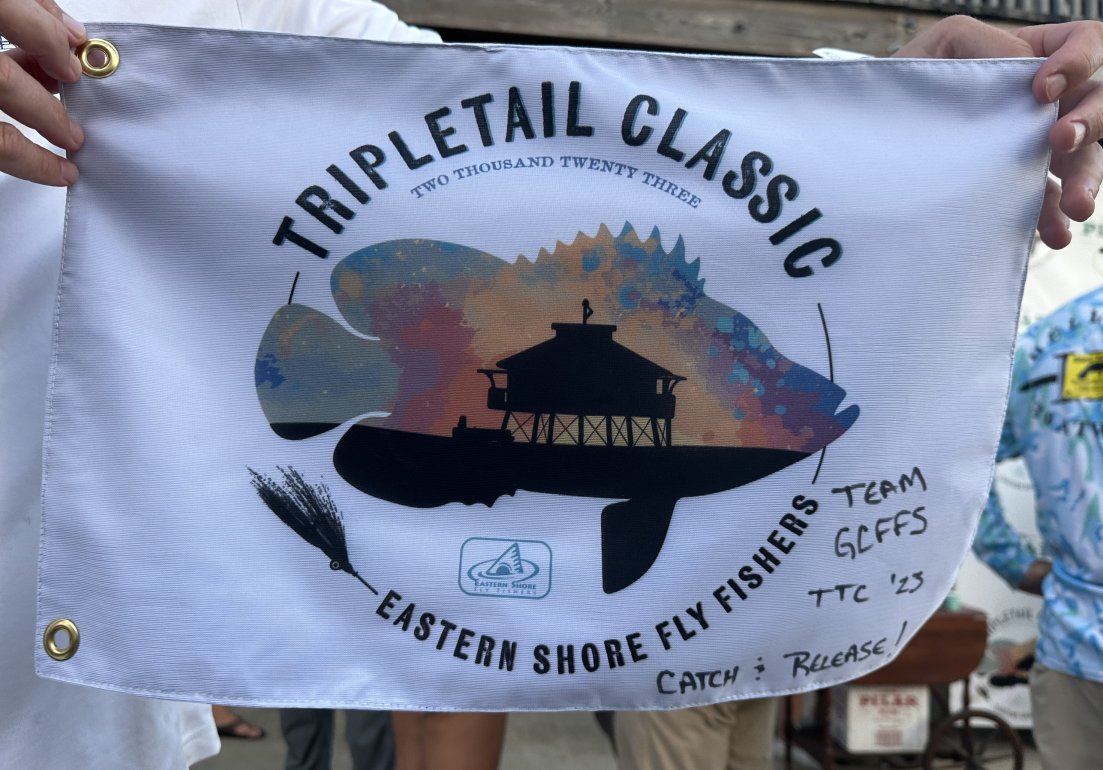 Give a unique gift of Fly Fishing Lessons!
You don't have to wait until a "special" day for the unique gift of fly fishing lessons.  Often times that person in your life is itching for a new experience or to tune up a stale fly-fishing stroke.  Make it happen for them.  Give a lesson or better yet a set of lessons in fly fishing.
Tribute to David Diaz
As the excitement of 2023 spring fishing and fly casting clinics builds, a sad follow-up note from 2022 deserves a moment of recognition.  Mr. David Diaz, MCI, CBOG and a truly great FFI instructor and mentor, passed away after a long illness.  Read More
Two-Handed Casting Clinic
Saturday, March 12, 2023, Peter Jordan who owns and runs Delta Marine Outfitters in Daphne, AL, hosted a two-handed clinic with instructors Tom Jindra from New Orleans and Dwight Yoder from Mobile.  With the entrance of two-handed casting this clinic offered local fly fishermen the change to test some of the new rods and to learn some techniques for using spay rods and switch rods.  This is an exciting and new way of fishing to the gulf coast but it is certainly adaptable to our geography.  With any questions about instruction or equipment you can contact Gulf Coast Fly Fishing School.
Memorial to David Diaz
On October 15 David Diaz passed away.  For the fly-fishing community this was the end of a very special chapter in the sport we love and to which he contributed his passion.
To the ones of us who had the honor to know David, we will cherish our memories of his humor and his style.  After his stroke, Dino Frangos, my casting partner, and I had the opportunity to visit David several times in the nursing home in Birmingham.  Although his body was broken his mind was sharp.  We pantomimed casting with him, told jokes and reminisced about fishing trips.  We talked about the trips we made from Mobile to Birmingham for his mentoring on our journeys to fly-fishing certification.  I found out from Lindsey, his wife, that David kept a record of all of his students.  I am privileged to be one of the 5000+ that he touched with his knowledge and mentoring.
I am not going to go into detail on his childhood and the many accolades that he acquired during his fly-fishing career.  I will only say that he was a very special person that his loss is deeply felt.  I have to also say that our loss on earth is a gain for St. Peter and the other fishermen waiting at the pearly gates.  I have no doubt that he is correcting their casting with his dry humor and caring nature.
We should all be so lucky in our lifetime to run into someone like David Diaz to share our love for the sport that has meant so much to all of us.
David, if you're up there, remember wait on your back cast, don't drop your rod tip and keep those angels honest.
Gazzie's First Fish
Gazzie, Tom Dempsey's granddaughter, on her 11th birthday caught her first fish.  It was a speckled trout on a fly.  Gazzie has taken lessons from her grandfather and hooked this nice fish off his pier at Ono Island. Keep it up, Gazzie!
Dr. Thomas Dempsey would like to thank all the anglers that supported him during his recent election to the board of directors for the Fly Fishing International.  Dr. Dempsey is an advocate of the federation and has many goals in mind to suggest to the board to bring needed recognition to the vast opportunities of fly fishing on the gulf coast.  Look for updates on decisions and movements of the FFI through the board of directors that will be published on the current website.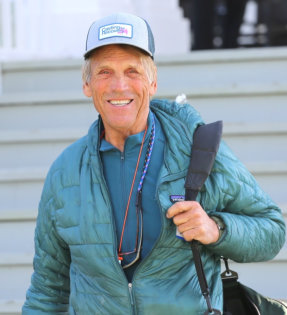 The Gulf Coast Fly Fishing School is excited to announce it's relationship with Music City Fly Fishing School.
Located in Nashville, Read more…
Live Life Well. Fly Fish!
GCFFS is now offering Guided Fishing Trips for a variety of Gulf Coast fishing experiences. Get off that couch and come enjoy a fishing experience sure to hook you!!
Angler's Information
Do you need information and advice on fly fishing?  Contact us for information on locations, guides, species, tackle, solving casting problems, lessons, clothing and any other topic that you have questions about.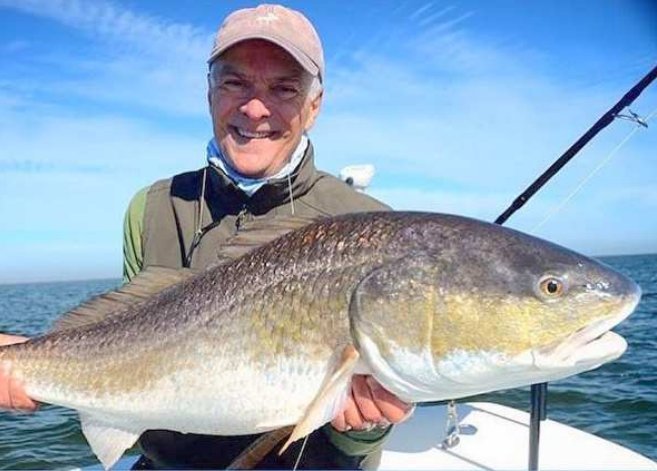 Education Excellence Award – Dino Frangos
Awarded to individuals or clubs that have made outstanding contributions in teaching one or more elements of our sport to others. Elements such as fly fishing basics, fly casting, fly tying, rod building, or advanced fishing techniques. Read More
Dino Frangos, Tom Dempsey and Dwight Yoder are each Fly Fishing Federation Certified Instructors (CCI). They have fished locally, nationally and internationally for a myriad of fishes. Let them share their insight with you.